Chevrolet Sonic Campaign

TV / Integrated Campaign / App

As part of the creative team behind the Chevy Sonic campaign, we thought it would be fun to throw a car off a building, out of a plane, off a platform and off of a skate ramp. We also thought it would be fun to create an app and an online game where people could complete "firsts" of their own.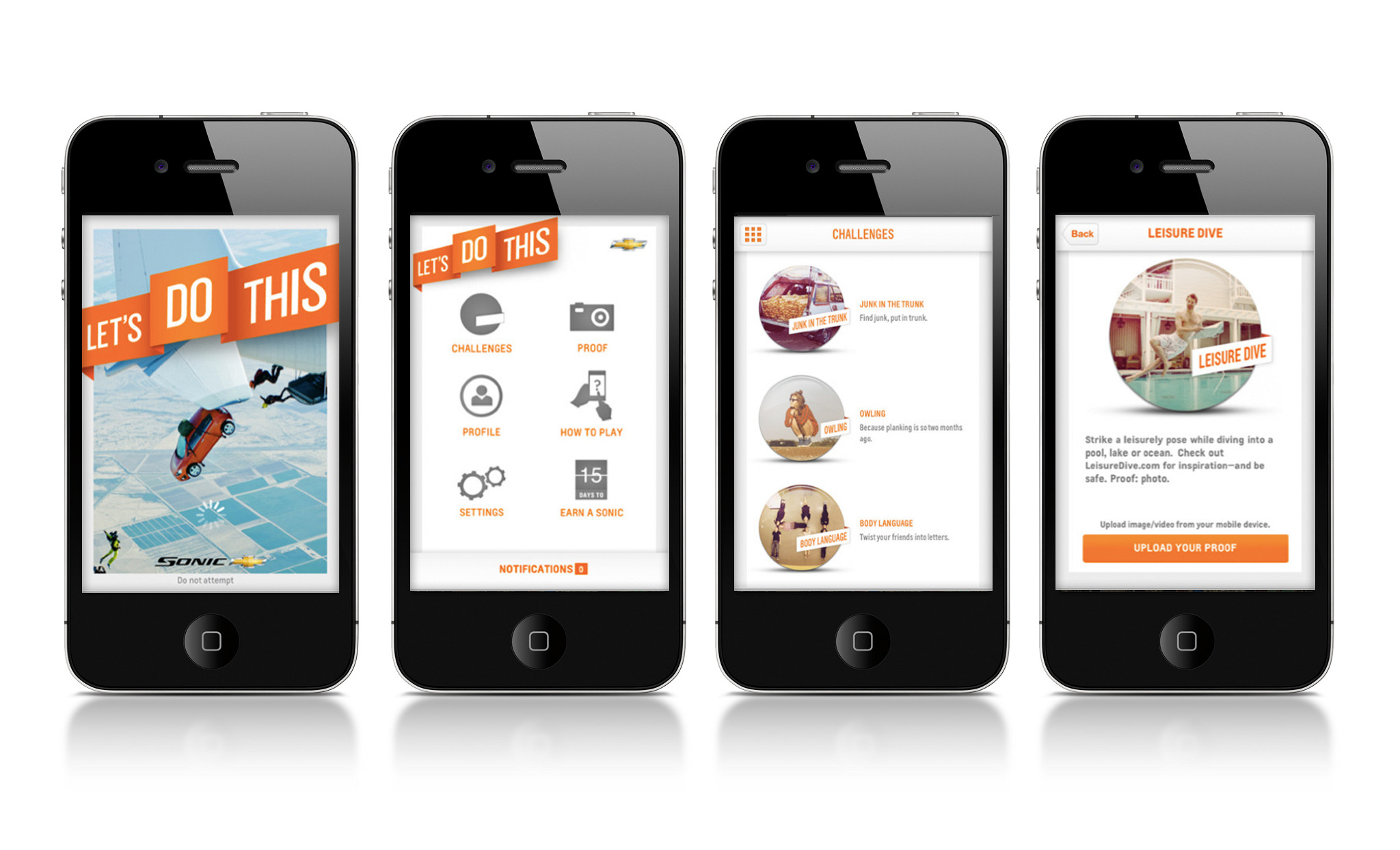 Don't Click this banner



In an online first, this banner specifically asked people not to click it, a request that, of course, got a lot of people to click it. Reverse psychology—go figure.



Awards:
Bronze Lion // Cyber // Best Digitally Led Integrated Campaign, Cannes 2012
Shortlist // Promo & Activation, Cannes 2012
Interactive Gold Pencil // Integrated Branding/Integrated Campaign, One Show Awards 2012
Interactive Silver Pencil // Online Films & Video/Event or Live Webcast, One Show Awards 2012
Bronze, London International Awards, 2012